Two talented Ghanaian designers have been selected as part of Gucci's Design Fellowship Program.
The young designers, Afua Biney and Steve French are among 11 other young designers from the world to benefit from this program.
As part of Gucci's diversity and inclusion initiative, the luxury brand has created The Design Fellowship Program to promote cultural exchange between designers coming from different backgrounds.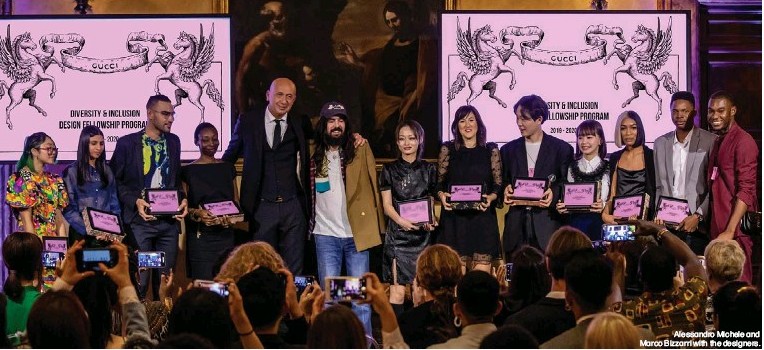 Steve French, Afua Biney with Gucci CEO Marco Bizzarri and the other Gucci Design Fellows
Launched in March of 2019, Gucci's fellowship is meant to offer opportunities to underrepresented groups of talent worldwide from Ghana to Mexico.
It is meant to offer opportunities to underrepresented groups of talents in partnership with 10 fashion schools in 10 countries, including Ghana, South Africa, Kenya, Nigeria, China, Japan, Korea, Dubai, USA, and Mexico.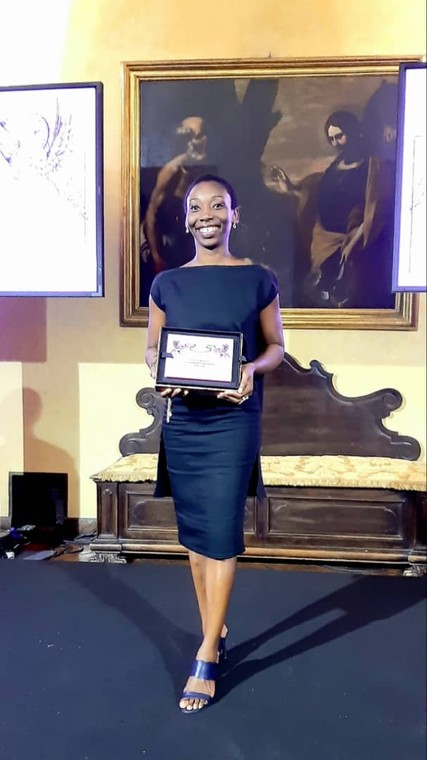 Steve French is a popular fashion designer/artist and celebrity stylist.
https://www.instagram.com/p/B1ZlnjJpJFe/
Five finalists for each school across different product categories were selected for a total of 50 finalists.
They were invited for a week to discover Gucci in Rome and Florence and this was an opportunity for Gucci's design team to meet directly with them.